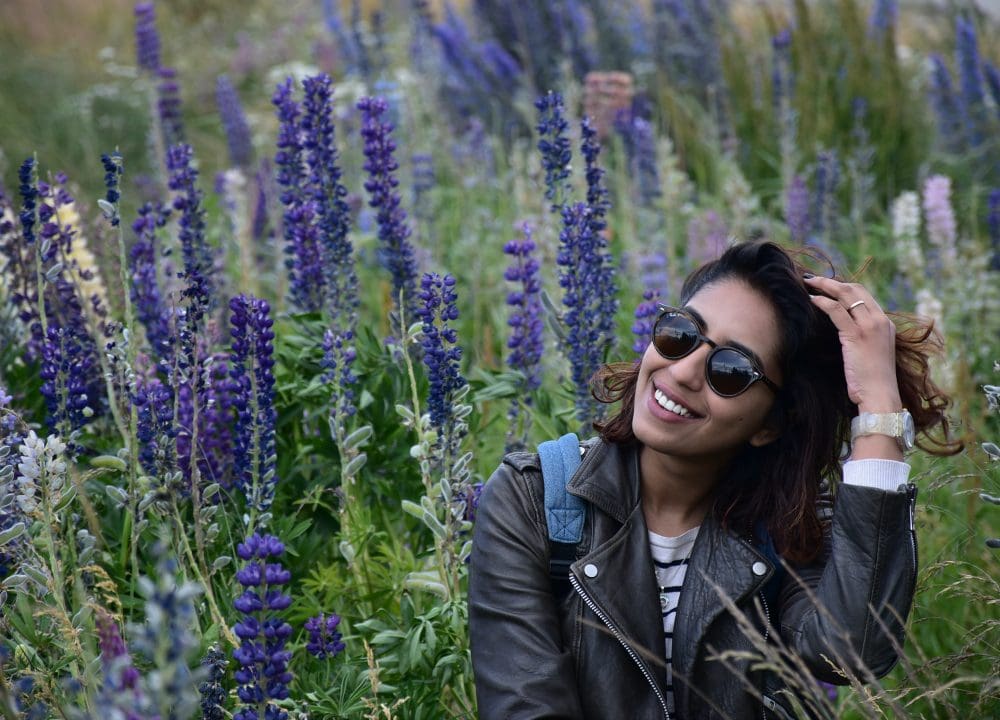 Welcome to my blog! 
I am Kal, the queen of the Kulture Kween
I was born in a small village on Java Island and grew up in Jakarta, the capital city of Indonesia.
In 2007, I packed my luggage and moved to Singapore to further my studies. During that time, I fell in love with the multicultural city and decided to stay there for a little longer. Later, I officially started my Singapore expat journey by scoring a job in the travel industry.
Speaking of travel, at Uni there, I met and became friends with Fia, Vi and Yin, who have now become my best friends. One thing they all had in common was a love of travel, which inspired me to explore and travel more. Thus, the beginning of this vagabond lifestyle.
After living in Singapore for seven years, I decided to take a break and return to Jakarta in 2014.
Back home in Jakarta, which was supposed to be a short break, I accepted a job offer which turned out to be a full-time gig. Thus, I started living as the fake Indonesia expat. I loved my time there, with daily access to my parents, family and home-cooked meals, but then again this nomadic soul was restless.
So in 2016, I packed my luggage again, and moved to Australia. I have been living as an expat in Melbourne for more than a year now, and I love every minute of it.
Saying that, I would move to Japan in a heartbeat. When I win the lottery, I am going to buy a house in a small town in Japan, somewhere between Tokyo and Takayama. I want to be a full-time writer focusing on the topic of Japanese small town subcultures.
I am really passionate about cultural stuff. Learning how others live and celebrate life fascinates me. I am intrigued by the perceptions and traditions of different cultures. Which is why living in Japan and observing small-town micro cultures, would be a dream life for me.
My other big life goals include writing a book becoming the president and opening a witch store. I have started the first one, writing a book. It's tentatively called Tarot & Travel and I have written err.. 10 pages so far.
The History Behind Kulture Kween
I started blogging in the early 2000s. Back then, blogging for me was posting a few sentences daily and laminating Myspace page with PETA slogans. I am glad that vegetarian period didn't last long, because seafood. Then I was a Goth chick, thanks to One Tree Hill. I had a Live Journal account with a weird combination of the word Book and Girl as a username. At that time, I knew no IRL who writes, or blogs, and nor did I share with anyone about this hobby of mine. I was a misfit who didn't require a reader. And I was okay with it.
Then I made some stupid life choices which made it tenfold harder. I stopped blogging. But I still wrote offline – it happened to be one of the few things that brought me joy. During this time, my best friend Jik (yeah, I have multiple best friends) started a DIY fashion blog, which I read religiously.
Fast forward to me moving to Singapore, meeting and befriending Vi. Not long after, I discovered that Vi had a blog too, where she wrote about things she liked, poems and song lyrics, mostly in Chinese. Vi's Chinese language blog was the tipping point for me to start blogging again.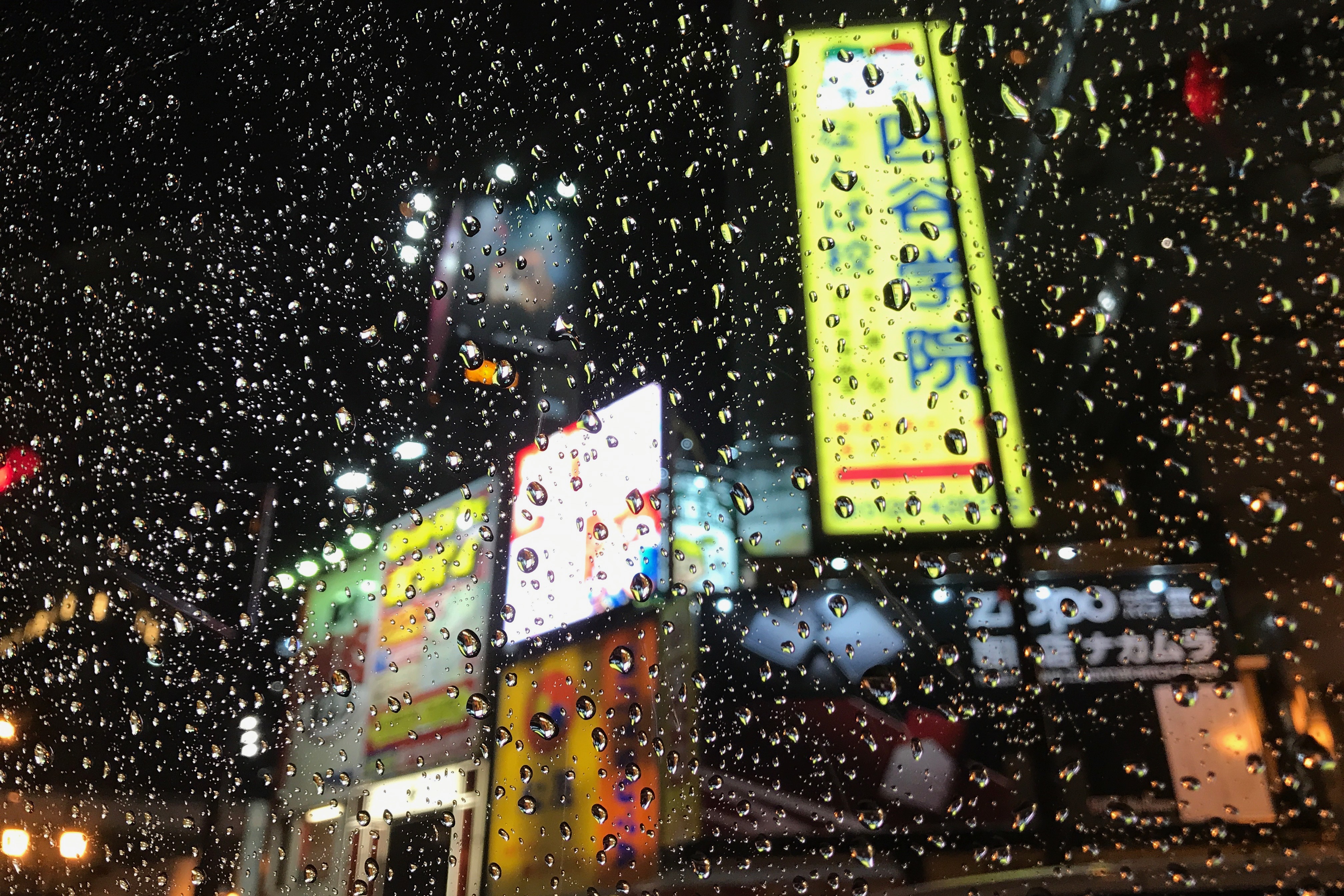 I registered at Vox.com and shared my daily life, like serving water in a bowl to my cousins who visited me, or an ode to a pink Nokia flip-phone. I also stumbled upon a stranger's blog whose writings I came to enjoy a lot, so much so that I started checking her site every day. Alixito was written by an Asian American. She wrote about her love of dancing, snow, her guitar, dad, job and sometimes, her ex. It was the first time I felt a virtual connection with a stranger. I wanted to tell her that she entertained and inspired me, that she and I could easily be good friends. That was also the time I understand that connections and friendships through the blogging world are feasible, and more than that, could be really valuable.
Eventually Vox.com, the blogging platform part, stopped operating. I moved to Blogger, created and abandoned them after a while. It felt like I contributed to at least 1% of the 95% abandoned blogs out there.
Then one day, the 27th of August 2012 to be exact, I played hooky from work and created a travel blog. The blog was a hybrid of my passion for traveling and writing, as a way to document and re-live travels and happy memories. The blog changed its name a few times in the course of five years, but it has become the solid base of Kulture Kween.
Kulture Kween Today
I write about travel, but this isn't a travel blog. Oh lord, most definitely not another travel blog that publishes 10 Must See/Eat/Do When You Visit *insert a place on earth here*.
It's not like I never write that type of post. I have written plenty and I have seen plenty more on the internet. Some are really good, and some I have bookmarked for future reference, when and if I am visiting *insert a place on earth here*. But that's not what I want to write about, at least not anymore.
I still want to write about travel, but about my stories of it. I still want to write about travel, but the things that caught my attention during my travel. I still want to write about travel, but about the cultural part of it which is what I am really passionate about. I still want to write about travel, but more about my adventure and experience of being an expat. Heck, I might even write "10 things" lists at times, but with my musings and thoughts heavily sprinkled on it.
In a nutshell, this blog is a magically infused travel-culture journal filled with my stories and thoughts.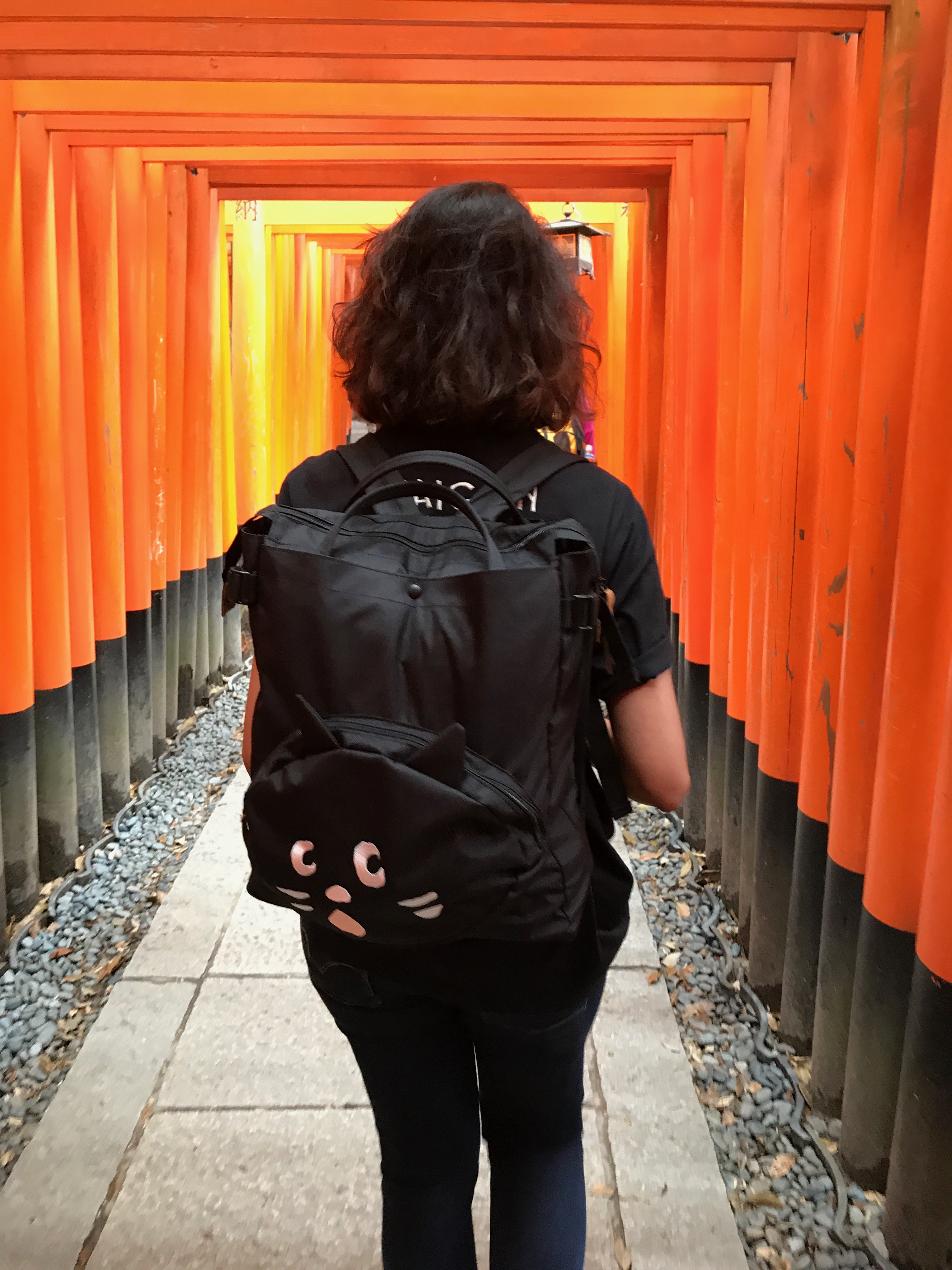 What's Inside Kulture Kween
You can find stories about friendships, random lists, pictures of my actual notebook that I write in sometimes, blog series, live reports from various coffee shops, Harry Potter and sneak peeks of expat life. There are also a few projects going on currently such as Stamp Love, where I send postcards to 100 different countries in the world.
I write all of my posts as if I am sharing my stories over a cup of tea with a dear friend—and include day-to-day normalcies such as shopping and dealing with my nosy neighbors. I hope you enjoy reading it.
Oh, if you are a new reader, you might want to start here.
One more thing, you will find grammar and other language related mistakes on the blog.  I am not going to apologize for that because English is not my first language, it's not even my second language. But I promise to continually learn and improve my writing.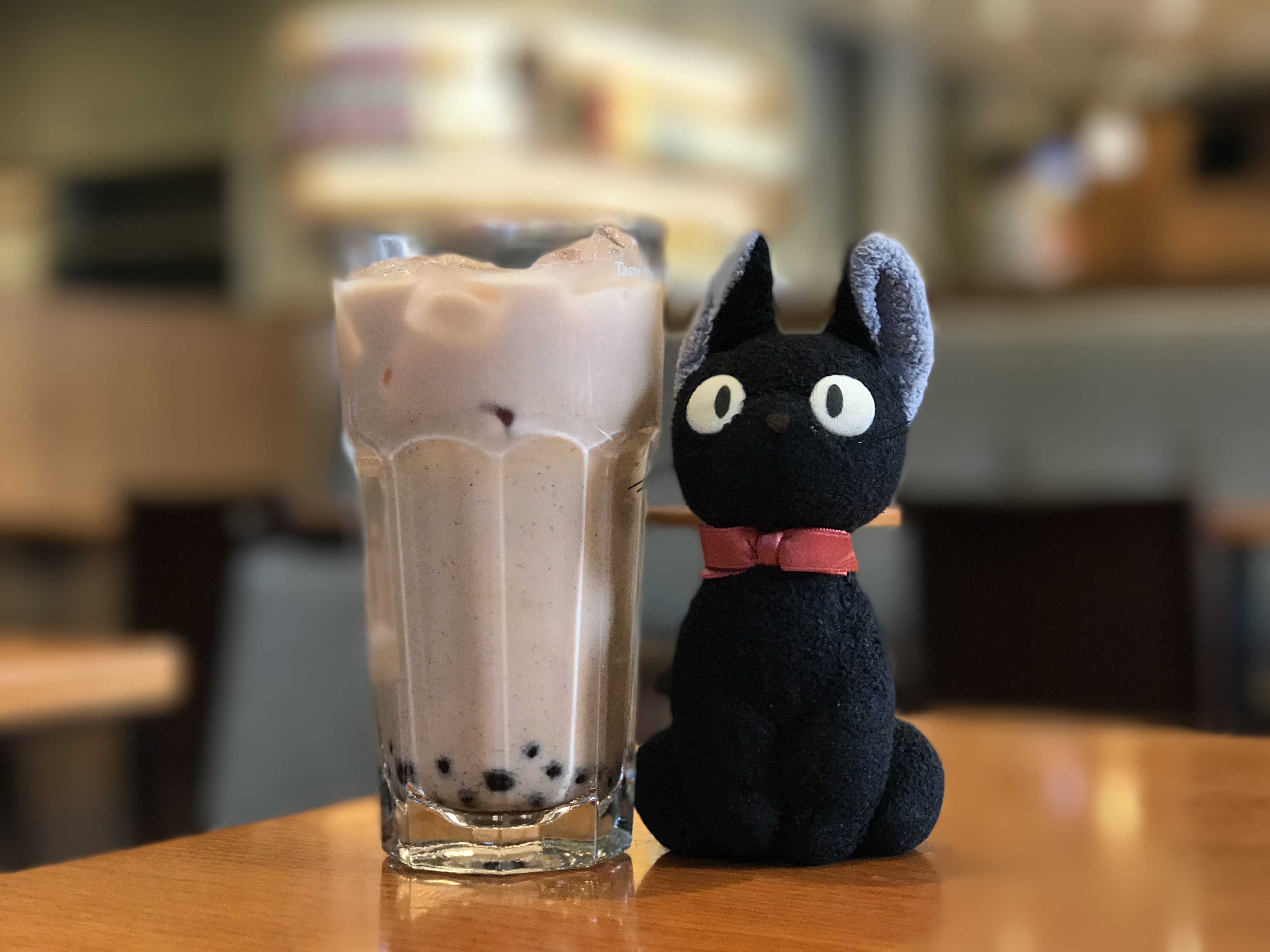 Kulture Kat aka Miaw
Miaw is my travel companion; he is the last thing I grab whenever I am going to the airport.  Anywhere we go, people are always happy to see him. He once even made a bunch of Japanese schoolgirls squeal "Jiji" when they saw him sneaking out of my backpack.
Miaw's biggest life goal is to take a selfie with his ancestor, the Sphinx in Egypt.
Meanwhile, his favorite things to do include staring blankly at the wall, adopting new pets wherever we go, judging people silently and taking over this blog every now and then. Read more about Miaw.
I value self-love, real connections, adventure and an organized yet hyggelig life with a dash of creativity. Hopefully these things are shown in the pieces I write.
Occasionally, I practice photography and witchcraft, which means I take pictures of random strangers without their knowledge,  I charge my crystals in the moonlight and carry tarot cards in my work bag.
I believe I was a reincarnation of fruit-fly in my recent past life and before that I was a Bastet.
I also love to read, write and travel (obvs!). I could spend hours in bookstores. I enjoy eating food with chopsticks. I am plotting a day to go to work in PJs. I like tropical fruits and Asian food. My favorite pastime used to be to run around the house with my mom's scarf as a cape claiming that I was a Super Girl.
My first solo travel was to Bali, only for a couple of days, before my three best friends joined me. I want to be a president. In my early 20s, when I hadn't become a coffee drinker, I used to brew coffee some mornings just to smell it. I have lived in more than 10 houses.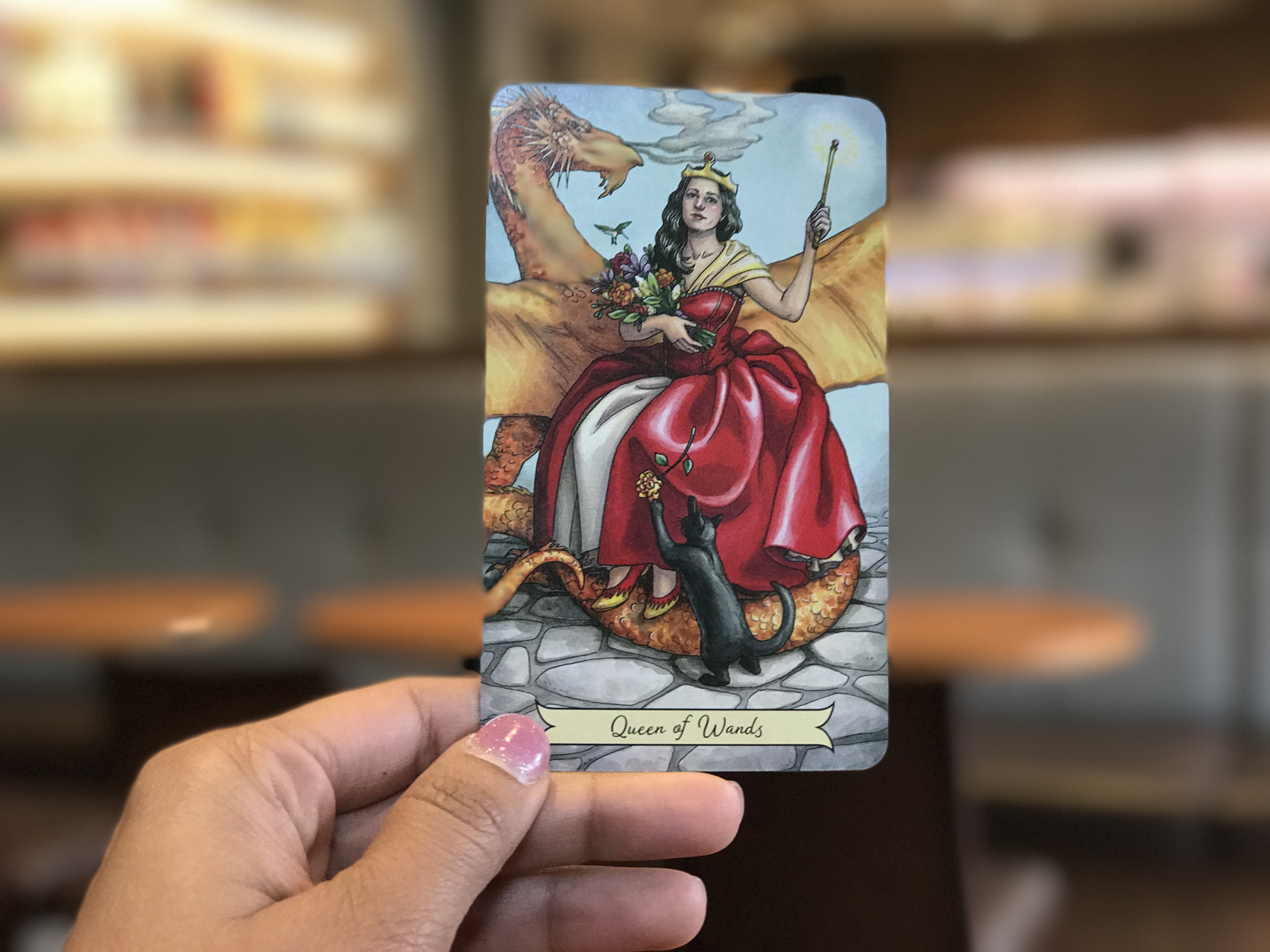 You Kweens!
I am dedicating this blog to all of you who have been yearning to pack your bag, buy a plane ticket to refresh, to experience and be fascinated by the world we live in. I hope my writings will entertain and inspire your wanderlust soul and curious mind about foreign cultures; connecting you to the places you have been or hope to be someday.
If you are visiting Melbourne or live in Australia, or vice versa if I am visiting your city and you want to hang, do let me know! We can meet for a coffee. First cuppa is my treat! If you are interested in working together, including doing blogger collaborations, email me kulturekween [at] gmail [dot] com
And, I want to really thank you! Thank you for stopping by, for reading my blog posts, for connecting with me. Thank you for being the awesome soul that you are. I would love to know my readers better, so do say Hi! Comment or drop your email in my inbox. Otherwise, tweet, or like on Facebook, or follow me on Instagram and Bloglovin.
Lastly, a hearty shout out to Papa and Mama Kultured, Fafa, my friends and family –the ones who know this blog exists. Thank you for the never ending love and support. Your encouragement helps me to make my mark in the world.
Stay Kultured!
(Visited 189 times, 1 visits today)